Welcome to our girls basketball league.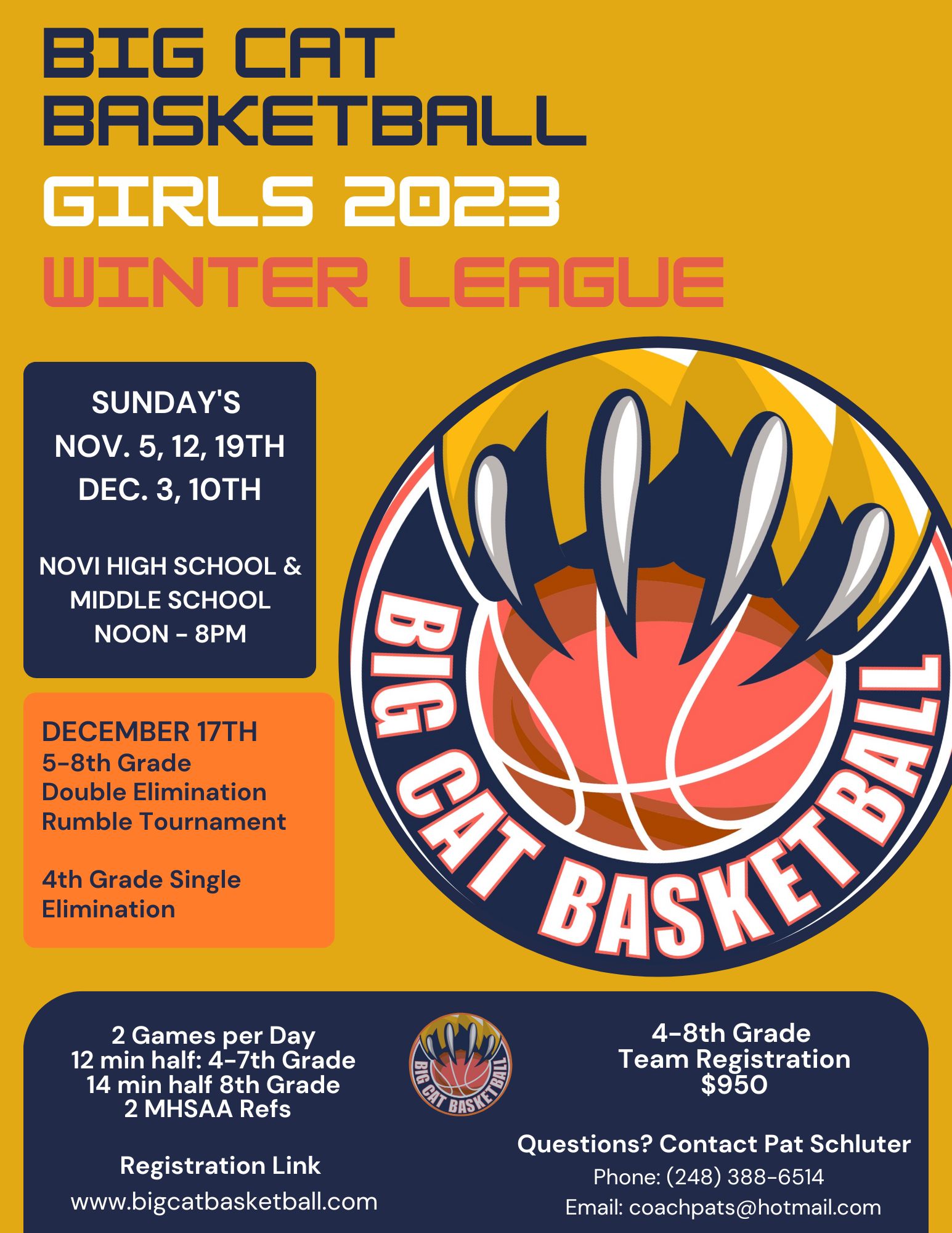 Big Cat Basketball proudly presents our Girls Winter League, offering thrilling Sunday basketball action throughout November and December. Girls in grades 4th through 8th are invited to join us on November 5, 12, 19, December 3, and 10 at Novi Middle School and High School, with games scheduled from noon to 8 pm. The season culminates with an exciting event on December 17th, featuring a double-elimination rumble tournament for 5th to 8th graders and a single-elimination tournament for 4th graders. With two games per day and 12-minute halves for 4th to 7th graders and 14-minute halves for 8th graders, each game is officiated by two MHSAA referees.
Team registration for girls in grades 4th through 8th is priced at $950, offering an affordable and competitive basketball experience. To secure your spot or seek additional information, please contact us at coachpats@hotmail.com. Join us for a season of skill development and exciting basketball action that promises growth and fun on the court!